Rivers of Love is where you are.
Most Rivers of Love training sessions and classes are private and not listed here. Please note that new students are accepted by personal referrals from previous students. We are always open for spaces and events in which to host training sessions. We are based in Hawai'i but frequently travel to the mainland USA and overseas to teach. Contact us for more information.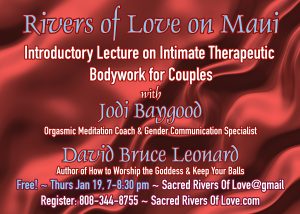 Save
Save
Save
Save
Save
Save
Save
Save
Save
There are no upcoming events to display at this time.